Sherlock
Sherlock will be returning to our screens on the 1st of January 2014 the BBC announced today via, well, via hearse.

The hearse visited some of the filming locations of the show in a publicity stunt to promote the show.
Episode two will air on 5th January and the third episode on 12th January.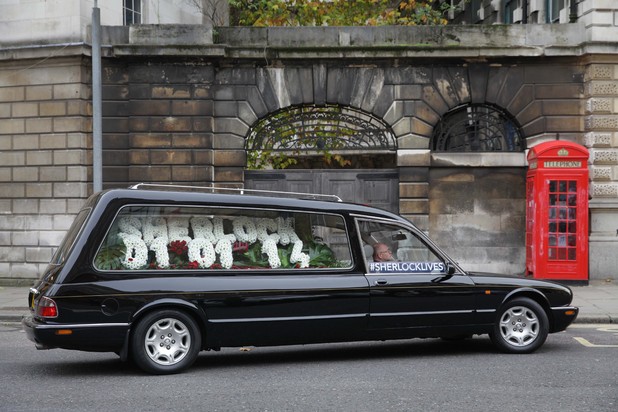 Transformers: Age of Extinction
New images for the fourth Transformers movie were released today. The Transformers franchise started with a bang but the last two movies failed to impress. Maybe a new cast will liven things up again, we will have to wait and see!
They are not the most interesting of stills but we get to see some of the new cast.