Today the long list for the Man Book Prize was announced. 13 books were announced including 4 titles by American authors. This is the first time works from authors outside the UK, Ireland and Commonwealth have been allowed on the prestigious list.
The titles cover a wide range of styles and genre. There are some that were expected to make the list and a few surprises thrown in as well.
Here is a closer look at the 13 titles:
To Rise Again at a Decent Hour by Joshua Ferris
Paul O'Rourke, 40 year-old slightly curmudgeonly dentist, runs a thriving practice in New York. Yet he is discovering he needs more in his life than a steady income and the perfect mochaccino. But what?
As Paul tries to work out the meaning of life, a Facebook page and Twitter account appear in his name. What's at first an outrageous violation of privacy soon becomes something more frightening: the possibility that the online "Paul" might be a better version of the man in the flesh. Who is doing this and will it cost Paul his sanity?
The Narrow Road to the Deep North by Richard Flanagan
Richard Flanagan's story — of Dorrigo Evans, an Australian doctor haunted by a love affair with his uncle's wife — journeys from the caves of Tasmanian trappers in the early twentieth century to a crumbling pre-war beachside hotel, from a Thai jungle prison to a Japanese snow festival, from the Changi gallows to a chance meeting of lovers on the Sydney Harbour Bridge.

Taking its title from 17th-century haiku poet Basho's travel journal, The Narrow Road To The Deep North is about the impossibility of love. At its heart is one day in a Japanese slave labour camp in August 1943. As the day builds to its horrific climax, Dorrigo Evans battles and fails in his quest to save the lives of his fellow POWs, a man is killed for no reason, and a love story unfolds.
We are all Completely Beside Ourselves by Karen Joy Fowler
Rosemary's young, just at college, and she's decided not to tell anyone a thing about her family. So we're not going to tell you too much either: you'll have to find out for yourselves what it is that makes her unhappy family unlike any other. Rosemary is now an only child, but she used to have a sister the same age as her, and an older brother. Both are now gone - vanished from her life.

There's something unique about Rosemary's sister, Fern. So now she's telling her story; a looping narrative that begins towards the end, and then goes back to the beginning. Twice.
The Blazing World by Siri Hustvedt
From the internationally bestselling author comes a brilliant, provocative novel about an artist, Harriet Burden, who after years of being ignored by the art world conducts an experiment: she conceals her female identity behind three male fronts.

Presented as a collection of texts, edited and introduced by a scholar years after the artist's death, the book unfolds through extracts from Burden's notebooks and conflicting accounts from others about her life and work. Even after she steps forward to reveal herself as the force behind three solo shows, there are those who doubt she is responsible for the last exhibition, initially credited to the acclaimed artist Rune. No one doubts the two artists were involved with each other. According to Burden's journals, she and Rune found themselves locked in a charged and dangerous psychological game that ended with the man's bizarre death.
The Wake by Paul Kingsnorth

Everyone knows the date of the Battle of Hastings. Far fewer people know what happened next...Set in the three years after the Norman invasion, The Wake tells the story of a fractured band of guerilla fighters who take up arms against the invaders. Carefully hung on the known historical facts about the almost forgotten war of resistance that spread across England in the decade after 1066, it is a story of the brutal shattering of lives, a tale of lost gods and haunted visions, narrated by a man of the Lincolnshire fens bearing witness to the end of his world. Written in what the author describes as 'a shadow tongue' - a version of Old English updated so as to be understandable for the modern reader - The Wake renders the inner life of an Anglo-Saxon man with an accuracy and immediacy rare in historical fiction. To enter Buccmaster's world is to feel powerfully the sheer strangeness of the past.
The Bone Clocks
by David Mitchell
One drowsy summer's day in 1984, teenage runaway Holly Sykes encounters a strange woman who offers a small kindness in exchange for 'asylum'. Decades will pass before Holly understands exactly what sort of asylum the woman was seeking...

The Bone Clocks follows the twists and turns of Holly's life from a scarred adolescence in Gravesend to old age on Ireland's Atlantic coast as Europe's oil supply dries up - a life not so far out of the ordinary, yet punctuated by flashes of precognition, visits from people who emerge from thin air and brief lapses in the laws of reality. For Holly Sykes - daughter, sister, mother, guardian - is also an unwitting player in a murderous feud played out in the shadows and margins of our world, and may prove to be its decisive weapon.
The Lives of Others by Neal Mukherjee
Calcutta, 1967. Unnoticed by his family, Supratik has become dangerously involved in extremist political activism. Compelled by an idealistic desire to change his life and the world around him, all he leaves behind before disappearing is this note .

The ageing patriarch and matriarch of his family, the Ghoshes, preside over their large household, unaware that beneath the barely ruffled surface of their lives the sands are shifting. More than poisonous rivalries among sisters-in-law, destructive secrets, and the implosion of the family business, this is a family unravelling as the society around it fractures. For this is a moment of turbulence, of inevitable and unstoppable change: the chasm between the generations, and between those who have and those who have not, has never been wider.

Douglas Petersen may be mild-mannered, but behind his reserve lies a sense of humor that, against all odds, seduces beautiful Connie into a second date . . . and eventually into marriage. Now, almost three decades after their relationship first blossomed in London, they live more or less happily in the suburbs with their moody seventeen year-old son, Albie. Then Connie tells him she thinks she wants a divorce.

The timing couldn't be worse. Hoping to encourage her son's artistic interests, Connie has planned a month-long tour of European capitals, a chance to experience the world's greatest works of art as a family, and she can't bring herself to cancel. And maybe going ahead with the original plan is for the best anyway? Douglas is privately convinced that this landmark trip will rekindle the romance in the marriage, and might even help him to bond with Albie.

In 2007, a New York attorney bumps into an old college buddy – and accepts his friend's offer of a job in Dubai, as the overseer of an enormous family fortune. Haunted by the collapse of his relationship and hoping for a fresh start, our strange hero begins to suspect that he has exchanged one inferno for another.

In Orfeo, Powers tells the story of a man journeying into his past as he desperately flees the present. Composer Peter Els opens the door one evening to find the police on his doorstep. His home microbiology lab the latest experiment in his lifelong attempt to find music in surprising patterns has aroused the suspicions of Homeland Security. Panicked by the raid, Els turns fugitive. As an Internet-fueled hysteria erupts, Els the "Bioterrorist Bach" pays a final visit to the people he loves, those who shaped his musical journey. Through the help of his ex-wife, his daughter, and his longtime collaborator, Els hatches a plan to turn this disastrous collision with the security state into a work of art that will reawaken its audience to the sounds all around them.
How to be Both by Ali Smith

How To Be Both is a novel all about art's versatility. Borrowing from painting's fresco technique to make an original literary double-take, it's a fast-moving genre-bending conversation between forms, times, truths and fictions. There's a renaissance artist of the 1460s. There's the child of a child of the 1960s. Two tales of love and injustice twist into a singular yarn where time gets timeless, structural gets playful, knowing gets mysterious, fictional gets real - and all life's givens get given a second chance.
History of the Rain by Naill Williams

Bedbound in her attic room beneath the falling rain, in the margin between this world and the next, Plain Ruth Swain is in search of her father. To find him, enfolded in the mystery of ancestors, Ruthie must first trace the jutting jaw lines, narrow faces and gleamy skin of the Swains from the restless Reverend Swain, her great-grandfather, to grandfather Abraham, to her father, Virgil – via pole-vaulting, leaping salmon, poetry and the three thousand, nine hundred and fifty eight books piled high beneath the two skylights in her room, beneath the rain.

The stories – of her golden twin brother Aeney, their closeness even as he slips away; of their dogged pursuit of the Swains' Impossible Standard and forever falling just short; of the wild, rain-sodden history of fourteen acres of the worst farming land in Ireland – pour forth in Ruthie's still, small, strong, hopeful voice.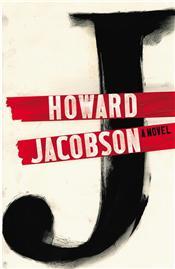 Two people fall in love in a world where the past is a dangerous country, not to be talked about or visited. As they discover where they came from and where they are going, a bigger, more shattering truth is revealed to them.

Kevern doesn't know why his father made him put two finger across his lips whenever he began a word with a J. It wasn't then, and isn't now, the time or place for asking questions. Ailinn, too, has grown up in the dark about who she was and where she came from. On their first date Kevern kisses the bruises under her eyes. He doesn't ask who hurt her. Brutality has grown commonplace. They aren't sure whether they have fallen in love of their own accord or whether they've been pushed into each other's arms. But who would have pushed them, and why?

By Kate Phillips